Together we can stop chick culling
Every year, several billion male chicks of the laying breeds are killed worldwide because they do not lay eggs and it is uneconomical to fatten them. In Germany alone about 45 million male day-old chicks are killed every year.
This globally common practice poses an ethical dilemma for our society, which respeggt GmbH has finally solved with a patented process.
Become part of the respeggt supply chain and join us in our efforts to end chick culling.
---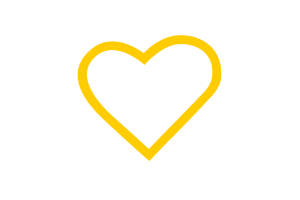 With heart...
The respeggt label promises: "Free of Chick Culling". Thanks to a complete verification of the supply chain, it is guaranteed that only products that meet the "Free of Chick Culling" requirement will carry the label.
The consumer can rest assured that labelled respeggt eggs come from a supply chain which complies in its entirety with the principles of the respeggt promise. Implementing blockchain technology ensures that every egg with the respeggt label is fully traced and verified for compliance with the respeggt promise.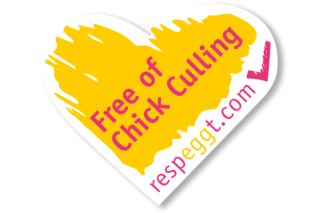 The first table eggs with the respeggt label have been on the market since November 2018.
The guidelines for using our respeggt label can be found in our respeggt style guide.
Would you like to learn more about the processes of gender identification in the hatching egg or where to purchase respeggt eggs? Visit our consumer website: http://www.respeggt.com.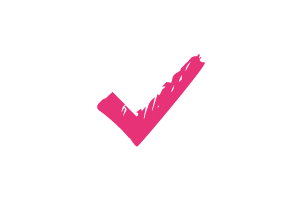 ...and mind
Vision: To end the culling of male day-old chicks in the egg production supply chains in the sector.
Mission: We're using our innovative strength to develop procedures for gender identification in the hatching egg that can be implemented globally in the egg production supply chains.
respeggt GmbH pursues to make a strong contribution to abolishing chick culling in Germany and beyond. To achieve this goal, respeggt is offering and further developing modern procedures of gender identification in the hatching egg in the egg production supply chains as a service.
In order to achieve a smooth and easy "phase-out of chick culling" for all system partners, respeggt GmbH provides the business model "Sexing as a Service" (SaaS). Meaning that respeggt GmbH acts as a service provider for hatcheries to carry out the gender identification in the hatching egg in a cost-neutral way. Consequently, hatcheries do not have to invest in the technological processes of gender identification in hatching egg. The services provided by respeggt GmbH are not charged to the hatcheries. Instead, a licence fee is charged to the packing centres by respeggt GmbH. The respeggt laying hens' table eggs gain added value, since they were produced "Free of Chick Culling". This added value becomes subject to licencing when these table eggs are marketed as so-called respeggt eggs. The SaaS business model keeps the threshold for becoming a respeggt system partner as low as possible. Details about the business model can be found in our respeggt system manual.
December 3rd, 2020
SELEGGT Circulus wins silver medal! The technology "SELEGGT Circulus" for our gender identification in the hatching egg was awarded the "Innovation Award" silver medal of the Eurotier 2021.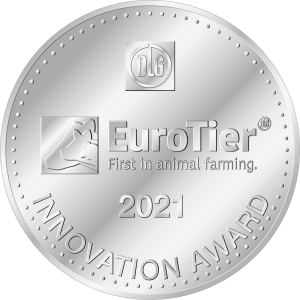 December 4th, 2020
respeggt is finalist! We are proud to be one of nine finalists for the Next Economy Award 2021 as part of the 13th German Sustainability Award! Thank you for this great experience!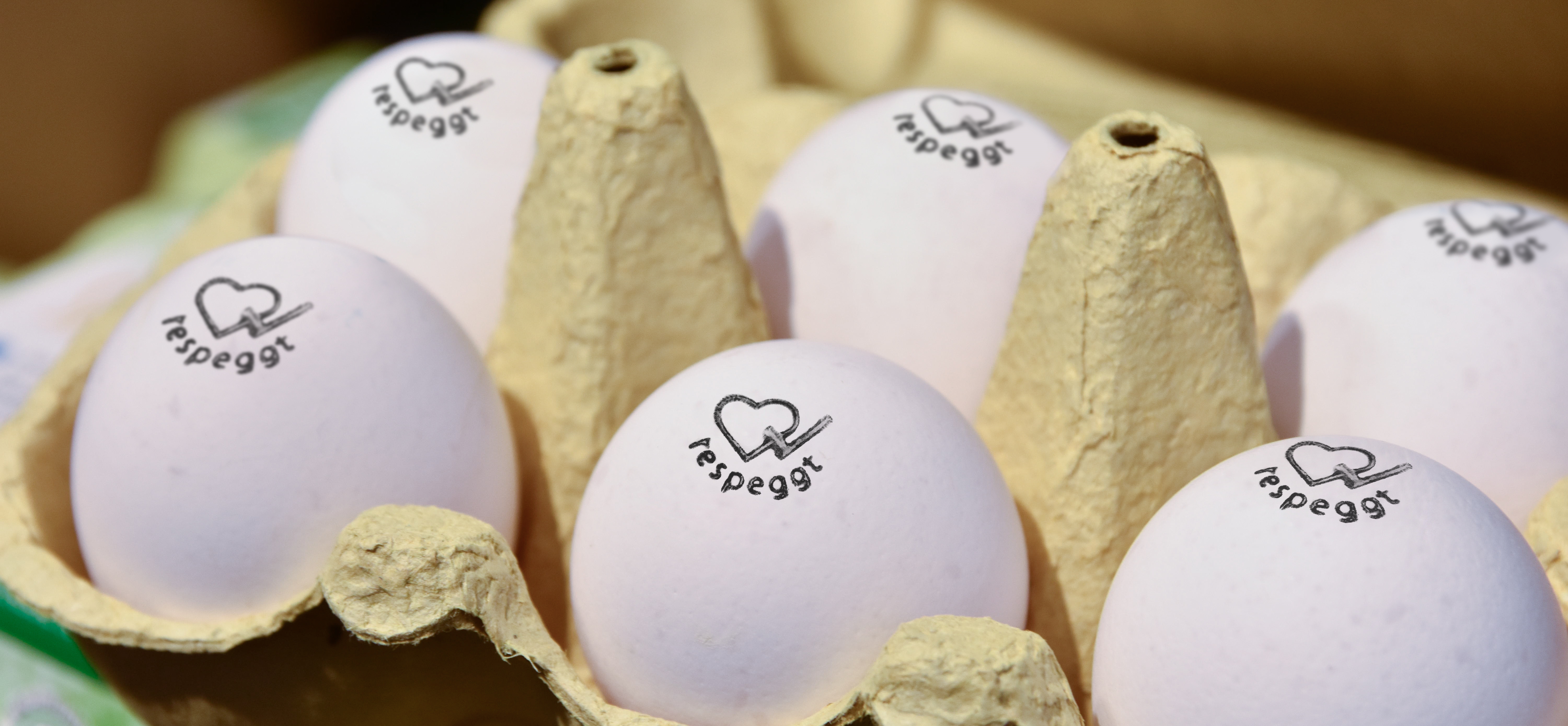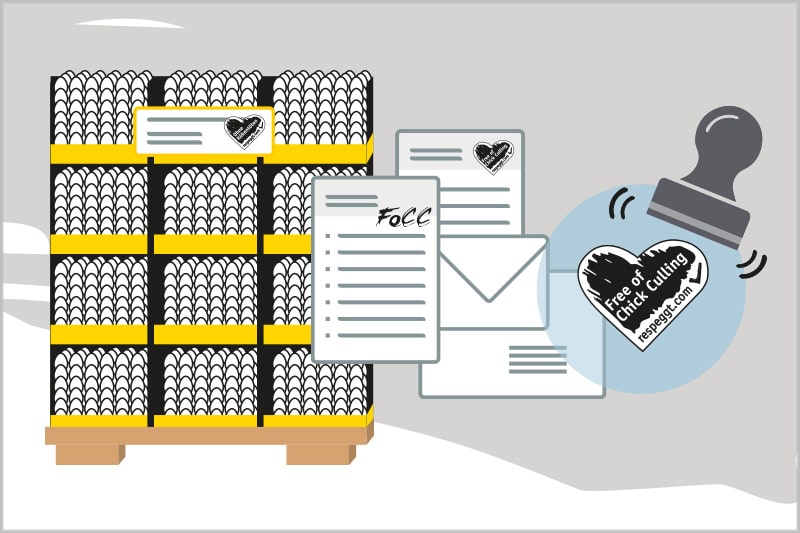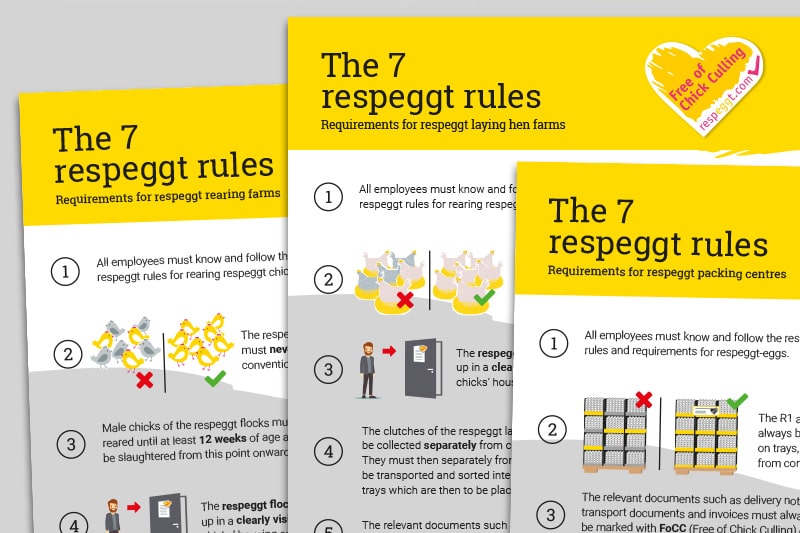 Have you recently become a respeggt system partner and would like to brief your employees about this important move? Learn more about our respeggt rules posters for rearing farms, laying hen farms and packing centres.